Peta Yaman – Informasi Yaman: Yaman adalah sebuah negara di Timur Tengah tepatnya di Jazirah Arab di Asia Barat Daya. Dari peta dunia dapat dilihat batas wilayah Yaman meliputi: bagian selatan berbatasan dengan Laut Arab, sebelah barat dengan Teluk Aden dan Laut Merah, sebelah timur dengan Oman, dan sebelah utara dengan Arab Saudi.
Peta Yaman di bawah ini meliputi peta wilayah, peta politik, dan peta letak jika dilihat dari peta dunia secara keseluruhan.
Peta wilayah Yaman
Negara Berbatasan Yaman
Peta Regional
Peta politik Yaman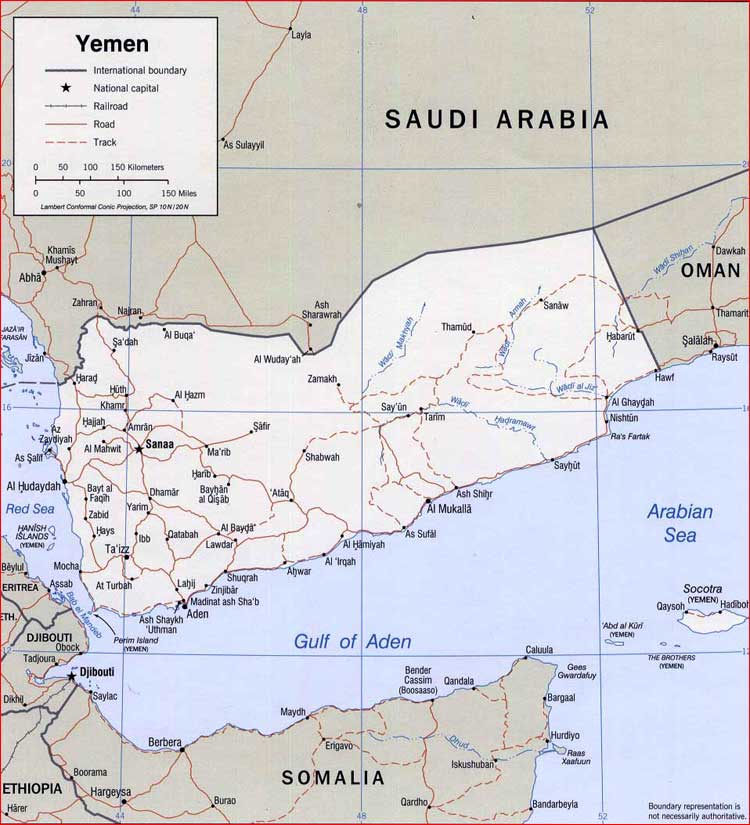 Peta letak Yaman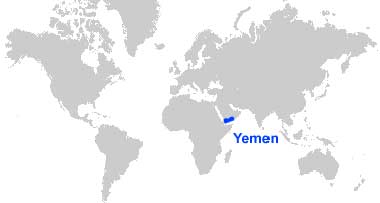 Bagi anda yang suka travelling dan ingin berwisata ke negara ini berikut informasi nama kota penting dan tempat wisata terkenal di Yaman.
Kota penting Yaman
Adan (Aden), Ahwar, Al Ghaydah, Al Hudaydah, Al Luhayyah, Al Mukalla, Amran, Ash Shihr, Az Zaydiyah, Bajil, Bayt al Faqih, Dhamar, Hajjah, Harrah, Hawf, Ibb, Lahij, Lawdar, Madinat ash Shab, Ma'rib, Mayfa'ah, Mijdahah, Mukayris, Nishtun, Qishn, Rida, Sadah, Saddat ash Shuqqah, San'a' (Sanaa), Sanaw, Sayhut, Saywun, Shabwah, Shaqra', Shaykh 'Uthman, Shihan, Ta'izz, Tarim, Yarim, Zabid and Zinjibar.
Tempat wisata Terkenal Yaman
Old City of Sanaa, Socotra Island, Dar al-Hajar, Bab al-Yemen, Qalansiyah Beach, Al Saleh Mosque, Shoab beach, Sira Castle, Wadi Dirhur Canyon, Arher Beach, Delisha Beach, Diksam Plateau, Tawilah Tanks Crater, Al-Quahira Castle, Skand Peak, Aden Mall, Great Mosque of Sana'a, Ayhaft Canyon National Park, Aomak Beach, Aban Mosque, Great Mosque, Al-Khair Mosque, Queen Arwa Mosque, Alghareeb Tree, Moschea Di Al Asharafya, Shajarat Al Ghareeb, Al Janad Mosque, Mudhaffar Mosque.
Jika anda membutuhkan template PowerPoint peta Yaman untuk presentasi negara ini, silahkan kunjungi: Template PPT Peta Yaman